X Factor winner Joe McElderry has revealed that he is still hoping to release a cover of Journey's 'Don't Stop Believin'.
The 18-year-old performed the 1981 classic at the National Television Awards last week, prompting rumours that Simon Cowell had chosen the hit as his next single.
Speaking to the Daily Star, McElderry has now confirmed: "I'd love to release it and it may still happen."
Though Journey originally prevented the song from being released as McElderry's debut single, it is thought that they have since relented and agreed to the plans.
However, sources say that Cowell has yet to finalise the idea because he fears the public could become "bored" with 'Don't Stop Believin' following the original track's chart comeback and the success of the Glee cast's version. Both are in the UK top ten this week.
- Digital Spy
Voting is now open for you to vote for Best British Single - where Joe is nominated! If you have an account just head on over to www.brits.co.uk/voting or register account and vote for Joe! Lets get him on the shortlist!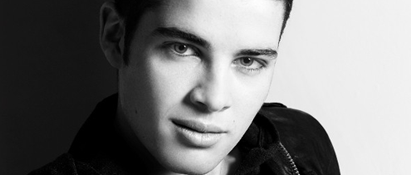 Joe took to his blog today to write up a full report of his week so far. In it, he talks performing at the O2 Arena in London, catching up with X Factor people and his BRIT award nomination.
Hi Everybody!

I went to the National Television Awards this week which was fantastic. I had such a good time! Being able to do the red carpet was so surreal and the atmosphere was great. To be able to perform at the O2 and especially opening the show was just crazy and it was the best feeling being up on that stage performing in an arena!…It was good practise for the XF tour next month!

It was also great to catch up with John and Edward and to see their performance which was so entertaining. Also, I managed to catch up with everyone from the X-Factor and I'm so happy that they won the award. To be able to catch up with the judges was brilliant too. I met lots of TV personalities like Joanna Lumley, Amanda Holden, Piers Morgan, Arlene Phillips and of course, Vanilla Ice!! Haha!

Lots of people were asking me last night about being nominated for a Brit Award. Well, I can't believe it! I was so excited and honoured when I saw my name come up on the nominations when I was watching it on the telly! I can't believe the other artists who are in the same category as me and its just amazing to now be nominated for a Brit Award is really surreal!

Anyway, I'm in the studio for a bit today and then I head off back home to Newcastle. Cant wait to get started for the X-Factor Tour rehearsals – I can't wait!

See you all soon,

Joe x
Remember you can read Joe's past blogs and news over at his official website!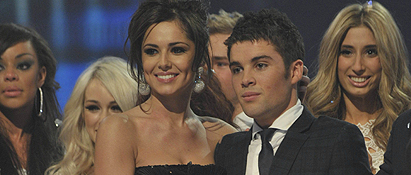 Joe McElderry is expected to appear on a charity single benefiting the Haiti earthquake disaster, it's been reported today.
According to the Shields Gazette, Joe is expected to sing alongside label mates Susan Boyle, Alexandra Burke and X Factor mentor Cheryl Cole on a cover of REM's hit single 'Everyboldy Hurts'.
The full line-up is expected to be revealed shortly with the single being pushed for release near the end of the month. Keep checking back for updates and remember to keep doing your part for Haiti.
Digital Spy caught up with Joe on the red carpet at the 15th National Television Awards earlier tonight. In it Joe talks life as a popstar so far and his debut album!
Joe performed at the National Television Awards earlier tonight! You can watch the performance here:
Just a quick reminder that Joe will be performing at the National Television Awards tonight in London! We have it that he's going to open the show, but anything is subject to change. So make sure you're watching from 7:30pm ITV to catch everything!
Videos and photos from the night should up after the show, so keep checking back for that! If anyone is going to the show, feel free to email us (mark@joemcelderry.com) your own videos and photos, as we'll really appreciate it!
The X Factor is also nominated for Most Popular Talent Show so lets hope it wins!
A congratulations is in order, as Joe just nabbed himself a BRIT award nomination! Joe will fight against his X Factor mentor Cheryl Cole, JLS, Pixie Lott and more for the Best British Single award, which is voted for by the public.
Voting opens soon, so remember to checking www.brits.co.uk for details on how to vote soon!
As we reported earlier, Joe stopped by a hospital in Durham earlier this week and now we have some more information on it!
He visited the University Hospital of North Durham, where he's also completed work experience, unnanounced and spent some time with patients and workers.
An Trust spokesman said of Joe's visit: "All the staff were delighted to see him and tell him they were so pleased he won. They were congratulating him and saying they were so proud."
For more on Joe's visit and to see pictures, head on over to the Northern Echo website to read their article on Joe's visit.

It's been a bit of a busy week for Joe this week, as he reveals on his Twitter page. He performed at a conference in Coventry on Thursday, where he then went and visited a hospital.
Morning!! Up early off down south for the day singing at a conference x 12:49 AM Jan 14th from UberTwitter

All done and on the way home. Gotta a bit ov a drive in the car lol x 8:43 AM Jan 14th from UberTwitter

Just got home. Been to visit some people at a hospital today. Was really nice to meet everyone! x about 22 hours ago from UberTwitter
Joe also confirmed his appearance at the National Television Awards next week:
So I'm performing at the NTAs in the o2 arena on wednesday 20th jan. 7.30pm itv1. So excited!!!!!! Xx 6:49 AM Jan 14th from UberTwitter
Remember to follow us on Twitter at www.twitter.com/joemcDOTcom and Joe at www.twitter.com/joemcelderry91